Visual thinking simply means organizing your thoughts in a visual manner. By drawing pictures and combining them with text you can improve your ability to think and memorize, as well as communicate more clearly and effective with others, increasing understanding and therefore collaboration.
Drawing is a fun and crafty way to make sense of the world, and it can make complex information really easy to grasp. This can be a magic card to have up your sleeve in your everyday work and studies. 
In this creative workshop I teach you the basic elements needed to organize your thoughts visually, including some tips on graphic skills and an introduction to one strategic visualization model.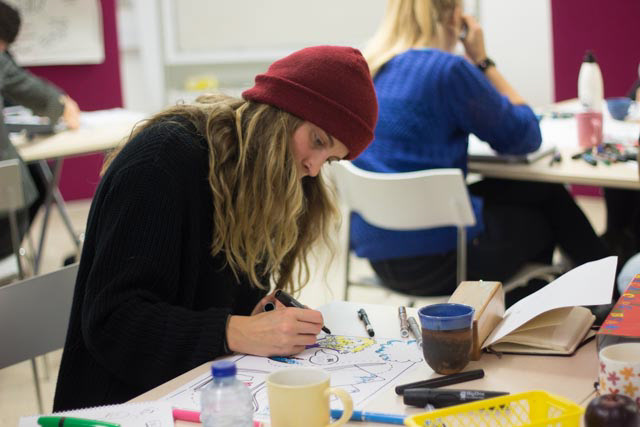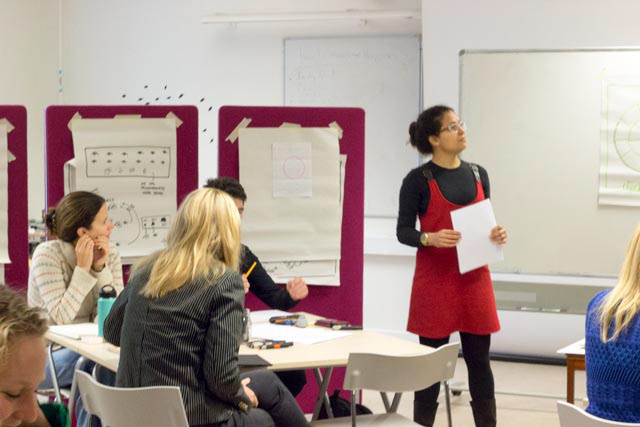 "I just wanted to say that I loved participating in your workshop, learned some things I'm really grateful for today. Especially the simple drawings and ways to make things I work on a little bit more awesome I use a lot these days. The other day I looked up my notes, which was a good reminder of some simple drawings I had forgotten. I hope to one day wide my skills in this area, but this was an awesome introduction I had from you! Thanks a lot!"
- Julie Ruskamp, YIP8 participant and Harvester for the 2016 Initiative Forum.